RICOH eForms Manager
Replace paper with editable digital eforms. 
Practically all businesses must deal with forms of some sort — AP/AR, legal documents, tax forms, loan applications, claims processing, contract management, patient information. Relying on paper or non-editable PDF forms that must be printed create slowdowns that your business doesn't have time for.

Our RICOH eForms Manager simplifies tasks and processes associated with your forms by converting paper to eforms, making digital forms fully editable, automating approval workflows, managing and securing forms information, incorporating forms into your enterprise content management system (ECM) and more. Avoid costs associated with pre-printed forms and improve efficiency. 
Get the most value from forms information
eforms make data useful, organized and easily accessible. 
If critical information is trapped on pre-printed paper forms and non-editable PDF files, it's practically useless. Paper gets lost, entered inaccurately or damaged. Electronic forms in unchangeable formats must be printed, filled out manually and then scanned. It all slows productivity.
Digital, editable, searchable and accessible forms reduce the chance of these problems. Our powerful OCR (optical character recognition) technology converts forms – paper, PDF files, images and more – into editable and searchable eforms. Information collected is validated, stored, organized and secured. e-forms can be incorporated into your ECM to kick off automated review workflows. Electronic signatures means approvals can happen in minutes rather than days and allow you to better leverage mobile technology.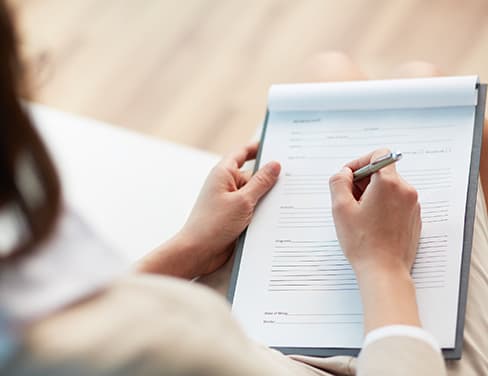 Take forms management to the next level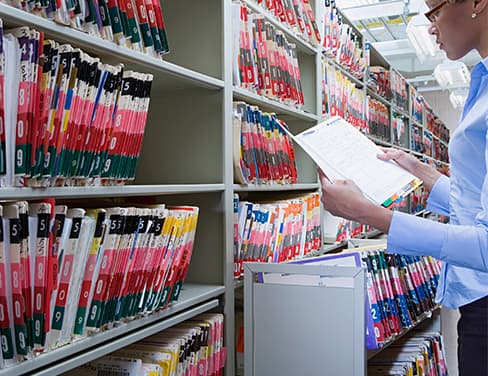 Digitize your paper forms to reduce processing time and lost paperwork. 
With our RICOH eForms Manager, we can deliver the tools and services you need. Choose the level of support that best meets your needs. We can:
Scan and capture your paper forms either onsite, at one of our locations or a hybrid.

Deliver the scanning and OCR technology you need for forms scanning and capture.

Train your workers on how to use the software.

Provide ongoing support and Enterprise Forms Management as a service.

Unlock the value of data that was previously trapped in forms.

Reduce data entry errors and time spent correcting them.

Access screens that look exactly like familiar paper forms.

Convert existing digital forms so they can be filled in, auto-signed, edited, saved and shared.

Enable users to only complete fields once. Pre-populate information.

Speed approvals with automated review workflows and eSignatures.

Capture and move crucial forms into core business systems.
Reduce costs with effective eForms management
Electronic forms help save time, money and resources. 
Help lower operating costs by dealing with less paper and making digital processes more efficient.

Save on the cost of office space or storage, whether you keep forms onsite or at an offsite facility.

Do away with expensive pre-printed forms and reduce waste when templates change.

Replace costly forms-based manual processes with digital automated processing and workflows.

Avoid compliance risks associated with paper forms.

Store, revise, retrieve, distribute, share and manage eForms in a secured environment.

Reduce resources and time by deploying forms in hours rather than months.