Automation and Robotics
Automated equipment services for your business.
Robots are everywhere! In the store and in the warehouse. The adoption rate of your automation technology is accelerating. You're ready to expand into new markets, or scale-up to support your customers but are concerned about the challenges of rapid expansion. Your business doesn't just need innovative technology; it requires additional expertise and resources to deliver exceptional customer support. Automated equipment services can help you achieve your goals.
Types of automation and robotics equipment we service
Commercial, electronic automatically guided, collaborative robots

Autonomous mobile robots (AMRs)

Automated guided vehicles (AGVs)

Cobots

Electronic articulated (robotic arms)

Hybrid AMR and Articulated (machine tending)

Automatic Storage and Retrieval Systems (ASRS)

Shuttle Robot Systems / Micro Fulfillment Systems
 RICOH Service Advantage allows emerging technology organizations like yours to leverage our vast infrastructure. Establish a support network quickly for scalability nationwide, while keeping up-front capital investment to a minimum.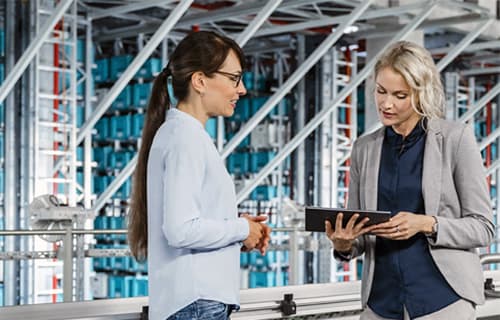 Ready to explore automation and robotics equipment services?