Asset Management
Asset management equipment services to ensure your technology-enabled equipment runs smoothly.

Your employees and customers rely on technology-enabled asset management equipment that stores, retrieves, and dispenses items such as devices, supplies, and packages automatically. Intelligent, or smart, systems offer keyless entry to employees or other users with a code or card system. We can help you keep this equipment in top condition to ensure the best employee and customer experience.
Types of asset management equipment we service
RICOH Smart Lockers

Asset vending machines or lockers

Charging stations

Vertical storage systems

Automated storage and retrieval systems (ASRS)

Reverse vending / recycling kiosk machines
Asset Management equipment may be used for device lifecycle management of small communication or personal electronics, or for supply and tool storage. Smart lockers may be used for personal storage, mail, or retail package click and collect applications. 
RICOH Service Advantage offers a comprehensive device lifecycle management offering for asset management combined with a call center to handing warranty and depot service repair needs.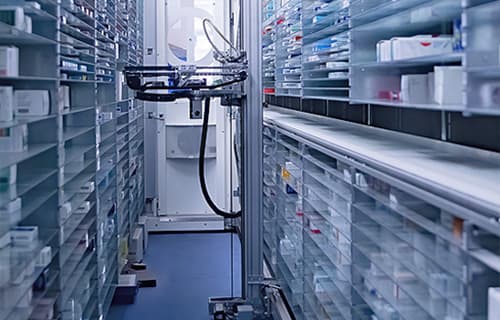 Would asset management equipment services help your business?