Additive manufacturing equipment services
Focus on your customers while we take care of your additive manufacturing equipment.
Your customers may use your additive manufacturing equipment, often referred to as 3D printing, for industrial or consumer products. Either way, they expect – and need – exceptional service to keep their equipment in top working order. Our RICOH Service Advantage program enables established and emerging technology organizations in the additive manufacturing space to leverage our vast service infrastructure to scale service delivery to meet demand.
Types of 3D Printing equipment we service
3D Printers

3D Printer / Robotic Arm Combos for machine tending

Computers, 3D Scanners
Whether you and your customers call it additive manufacturing (AM), additive layer manufacturing (ALM), or 3D printing, the equipment needs maintenance and service.
Our service professionals support hardware that produces objects made of plastic, resin, and metal, robotics, and devices involved in computer-aided design (CAD).
With our support network, you will quickly establish reliable service delivery while keeping up-front capital investment to a minimum.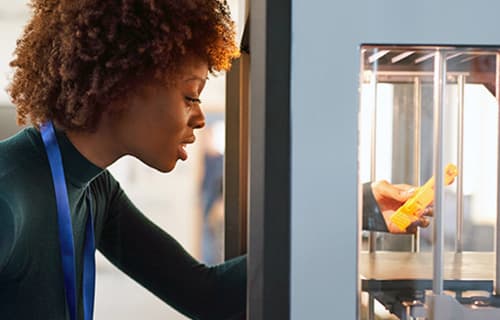 Does an additive manufacturing service partner sound like the solution for you?