Information Governance Consulting
A solid foundation for effective compliance, data governance, and risk management.
End-to-end Information Governance processes
Ricoh's Information Governance (IG) consultants look at information as both the problem and the solution. We take a proactive approach to your information challenges, setting your organization up for success to make sound business decisions. Leave it to chance and your risk increases exponentially. 
Information is the responsibility of every employee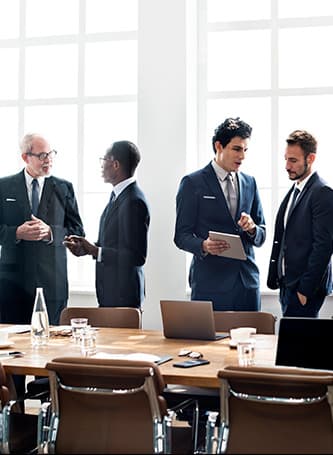 Ricoh's consultants help organizations break down silos and establish long-term, sustainable programs. With Ricoh's expert help, you will learn how to decrease cost, drive compliance and make business decisions based on clean, reliable data.

It is critical to an organization's success to ensure its critical data is:
Secured and protected

Digitized and automated

Thoughtfully managed

Compliant

Part of a lifecycle

Authentic and reliable

Shared
Get to the root of your information challenges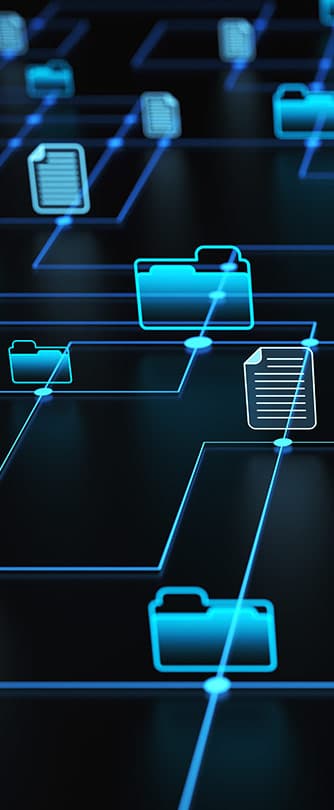 Ricoh consults on individual focus areas. Then, depending on your organization's specific needs, our consultants can assist on building out a long-term program (or spend time focusing on immediate challenges). We focus on these areas:
Records & Information Management (RIM)
Establish and improve your organization's records and information management program – build an internal coordinator network, draft or revise policies and procedures, and get assistance in operationalizing your record retention schedules.
Electronic Content Governance (ECM)
Electronic Content Management systems help in organizing content in a centralized manner throughout the enterprise. We can help with defining the strategy, planning, and gathering the requirements, implementation, and governance of these systems in accordance with your IG/RIM Program.
Hosted Legal Hold & eDiscovery
When a legal hold is used, information must be preserved until that hold is lifted. Ricoh can help develop and communicate the policies, procedures and guidelines related to Legal Hold compliance. When you are ready to collect information, Ricoh offers eDiscovery services bringing organizations closer to the Electronic Discovery Reference Model (EDRM) resulting in efficiency and cost-savings for the organization.
Operational Awareness & Education   
One of the most important aspects of a RIM/IG Program is making sure employees know what is expected of them. Through branding awareness, education, and training, we help employees extract more value from the information they work with and help prevent the risks (legal, financial, reputational) associated with it.
File Analysis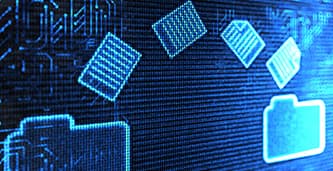 As information gets collected over time, it becomes more difficult for organizations to segregate information that has value from the information that is severely diminished in value. Using file analysis concept, both functionally and technically, we help organizations address Redundant, Obsolete, and Trivial (ROT) information within their storage, increasing efficiency while reducing associated risk. 
View our file analysis services
Our consultants have a history as industry practitioners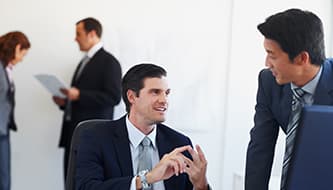 As your information governance partner, you will work with a tenured group of experienced industry practitioners who have real-world subject matter expertise with specialties such as oil and gas, manufacturing, pharma and healthcare, financial services, and more. Each consultant brings decades of experience and expertise into the design and implementation of any IG program. Our experts can also augment your team, freeing them to focus on critical line of business activities.
How to build an IG roadmap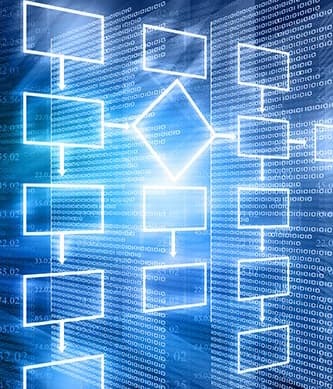 Our approach provides clients with a roadmap to proactively manage their information as an asset and extract maximum value from it while avoiding the associated risks.
We begin with a maturity assessment.

Then, we help you create a roadmap based on our success framework, starting with your organization's immediate needs as well as short and long-term goals.  

Next, we determine if the organization has the structure or a committee in place (or if one needs to be built out for the information governance program).

Finally, our team creates an ongoing plan to continuously audit and create Key Performance Indicators (KPIs) after the work begins, as a way of checks and balances.