Content Management Tools
Easily store, organize and access your enterprise information.
Data that is trapped in silos and different systems results in redundancy, time wasted searching for information, lack of visibility and inability to effectively share or analyze information.
With our powerful web-based, software-as-a-service (SaaS) Content Management, you have real-time access to information regardless of the platform it is captured in or the business function it pertains to. Your enterprise content is managed, shared, distributed, secured — and made accessible anytime, remotely from mobile devices. Improve efficiency, enhance collaboration and bring clarity to your data.
Centralize, communicate and collaborate with Content Management
Find the information you need, when and where you need it.
Without an effective strategy for capturing, managing, storing and retrieving, the rising tide of information can quickly become a real problem. It's not enough for information to be made into digital files and exist "somewhere," like on a shared drive. The right Content Management strategy gives you the structure and process control to move information between various formats and into the hands of people who need it. Information flows throughout your organization based on what it is, who needs to access it and for how long. Our content management services: 
Provide one centralized location for all enterprise content, making it easier to find what you need.

Give teams the ability to more easily collaborate and share.

Automate workflows such as reviews and approvals, so processes move through steps faster.

Improve visibility and transparency.

Deliver accurate data for analysis.
Reduce time-consuming manual processes
Automated workflows help accelerate the speed of business.
Automated digital workflows reduce manual steps so you can move through steps faster, prevent bottlenecks and remove redundancies in your processes — from AP/AR to legal documents. As an important component of our Content Management system, these workflows help you:
Streamline cumbersome, manual processes.

Assign tasks, track status, manage reviews and approvals and send notifications.

Improve visibility into project information

See status of document, content and process workflows.

Reduce risk of losing critical information.

Create new or change existing workflows on the fly.
Set up automatic workflows — such as accounting processes — or archive documents for compliance. We can help keep your information organized with a robust content management system, built-in workflows and document imaging that converts paper to electronic formats. Business process management tools help ensure information moves freely and more securely throughout the enterprise.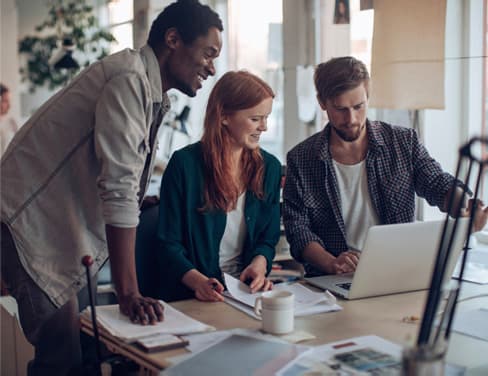 Tighten data security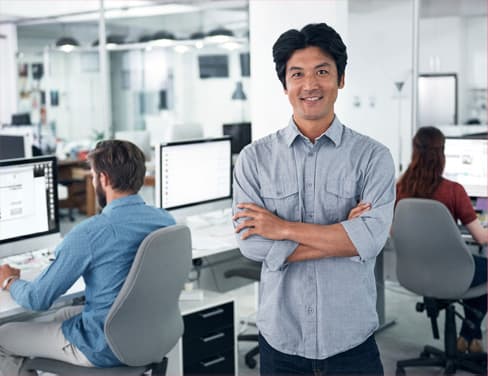 Don't risk the safety of your confidential information.
Making your enterprise content accessible doesn't mean making it vulnerable. Our Content Management services help protect your data by:
Setting tiered privileges to protect sensitive data by defining who can view, edit, approve, publish content — or not see it all.

Password-protecting document access.

Tracking edits, views and versions.

Backing up data to avoid business interruption.

Mitigating compliance risk associated with paper documents and manual workflows.

Protecting against threats.

Deploying safeguards and audit trails.
Help reduce organizational costs
Going digital helps save time and money.
Our Content Management SaaS helps cut costs by:
Alleviating the burden on IT departments by deploying cloud-based Content Management System.

Eliminating time spent on re-creating lost or misplaced documents.

Automating manual tasks to save time.

Streamlining workflows so your workforce is more efficient and productive.

Helping ensure business continuity in case of a natural disaster or security breach.

Enabling your resources focus on value-add projects rather than low-value tasks.

Leveraging investments in existing systems and software.

Enhancing your compliance to reduce fines and regulatory issues.