Graphic Design Solutions
A full-service graphic design partner to help you create, manage, and deliver design projects.

Meet the unpredictable peaks and valleys of creative and design work with predictable, professional, and comprehensive graphic design services. Our team of designers, project managers, and quality control resources produce and help manage delivery for a variety of work types with advanced and easy-to-use workflow management tools.
Graphic design services for every business need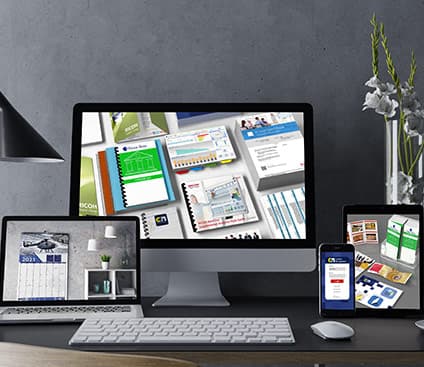 Our professional design team can help you with:
Brand execution

Production art

Digital image retouching and composition

Illustration

Video

Animation

Technology

Project management

Content creation for both print and digital publishing
GDS is a remote, centralized graphics production team connecting with clients through dynamic PDF routing using annotation and approval technology to deliver final print or digital ready files into production.
Realize benefits beyond exceptional graphics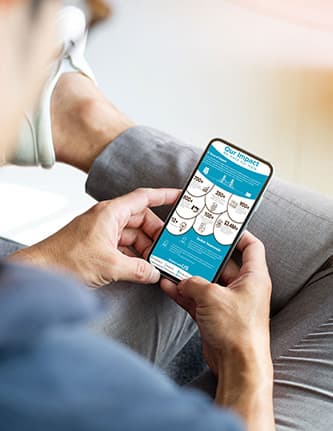 Graphic design isn't all about output. Our centralized models deliver additional benefits, including:

Cost savings. You eliminate the need for capital for hardware, software, added staff, and project management technology.

Predictable spend. Our "Block of Time" resource allocation allows you to flex hours and labor as needed to meet demand as it arises.

Project management. Our dashboard technology tracks projects, files, and approvals, along with a project management process to ensure delivery and quality.

24/7/365 access. Our cloud-based platform allows for soft-proofing and project submissions on your schedule.

Project analytics. Reporting and metrics reveal opportunities for process improvement and cost savings.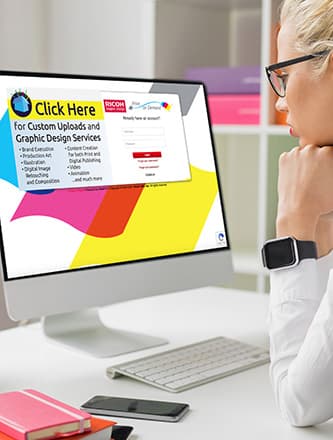 Innovate your workstyle
End the hustle of trying to add creative talent as work peaks. You can have a reliable source of skilled graphic design and project management professionals available to extend your team on demand. Cloud-based workflows through our project management tool make it simple to review, annotate, and approve files.
Streamline project management
Every client has access to a 24/7 cloud-based work management system to review proofs, annotate, and approve production files. The system centralizes and simplifies communication, reducing the back-and-forth of email communication. Operating guidelines for each client define engagement to ensure a streamlined process.
Leverage our advanced technology
Leading industry tools ensure production ready PDF, that your data remains secured, and an efficient workflow process. Standardized software and hardware provide process adjacency so that all systems and files maintain integrity throughout the process. Our tools run on Microsoft Azure and include remote updates, backups, and redundancies to ensure uptime and reliable delivery.
Working with GDS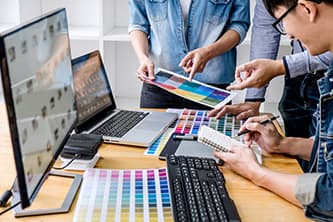 We aim to make working together as simple and productive as possible.
Our graphic design team will meet with you.

Together, we will review and analyze your project.

Then, it's as simple as 1-2-3.
You submit the project. We do the work and submit via our 24/7 accessible project management system to you for review. Feedback is exchanged and updates are then made until final approval.
You can choose from different engagement options, including 'off-the-shelf' solutions to services customized to meet your specific need. 

Plus, our project management tools are simple to use and require limited training – which we provide as part of our partnership.
Ready to learn more? Want to get started?