Leadership Team
Meet the people who lead our company, inspire our industry and help bring you the new world of work
In today's business environment, we remain focused on helping our customers capture, transform and manage the power of their information. We are motivated to deliver exceptional customer experiences.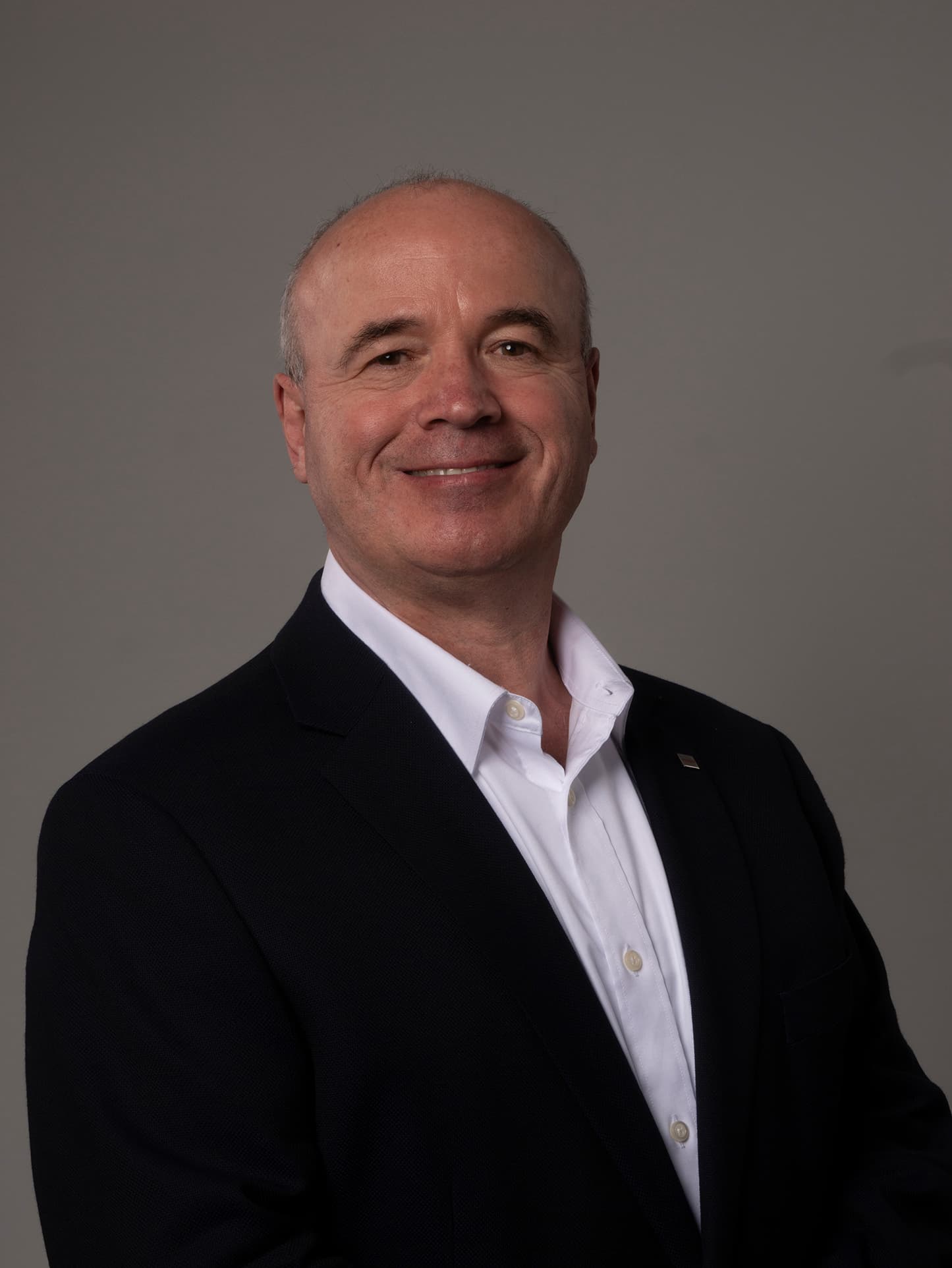 Mike Fast
President and Chief Executive Officer
Ricoh Canada Inc.
Mike Fast was appointed President and Chief Executive Officer of Ricoh Canada in April 2021.
In this role, he has overall responsibility for the leadership of Ricoh's Canadian operations.  Mike leads the Canadian team in their mission to Empower Digital Workplaces. 
Most recently, as Chief Operating Officer of Ricoh Canada, Mike was instrumental in advancing the team's journey to becoming a digital services company while concurrently transforming the Canadian organization's operating model to become efficient and streamlined. Mike led the Canadian organization during the most unprecedented, unpredictable event in our history – from the onset of COVID-19 and throughout its many varying stages to date.
With over 30 years of professional experience, all of which have been dedicated to serving Ricoh Canada Inc., Mike has shaped Ricoh's transformation into a Services-led organization.
Prior to becoming the Chief Operating Officer, Mike served as Vice President, Services Delivery. With over half the Canadian organization reporting through him, he led the team through a number of strategic changes to enable the organization to exceed customer expectations in a rapidly changing marketplace. This includes the strategic redesign of the service delivery model, founded on the principles of One Team to support the end-to-end needs of the customer.
Mike's passion for Customer Service has entrenched a Customer First model within Ricoh.  He was one of the early champions of Ricoh's Net Promoter Score program.  This highly successful program continues to provide the organization with important customer feedback.
Mike's tenure at Ricoh has included many accomplishments, not the least of which was securing and executing Ricoh's sponsorship of the 2010 Olympic Winter Games in Vancouver, the revitalization of the historic Ricoh Coliseum site, and the integration of acquired companies into the Ricoh organization.
A seasoned leader with experience in numerous functional areas within Ricoh, Mike can draw on broad knowledge gleaned from virtually every aspect of the company, including leadership roles in Marketing, Managed and IT Services, Contracts, Billing, and more. Mike is squarely focused on providing leadership to ensure that Ricoh Canada continues to focus on initiatives that improve the experience of Ricoh's employees and customers.
In addition to his long-standing professional experience, Mike holds a BA from Wilfred Laurier University.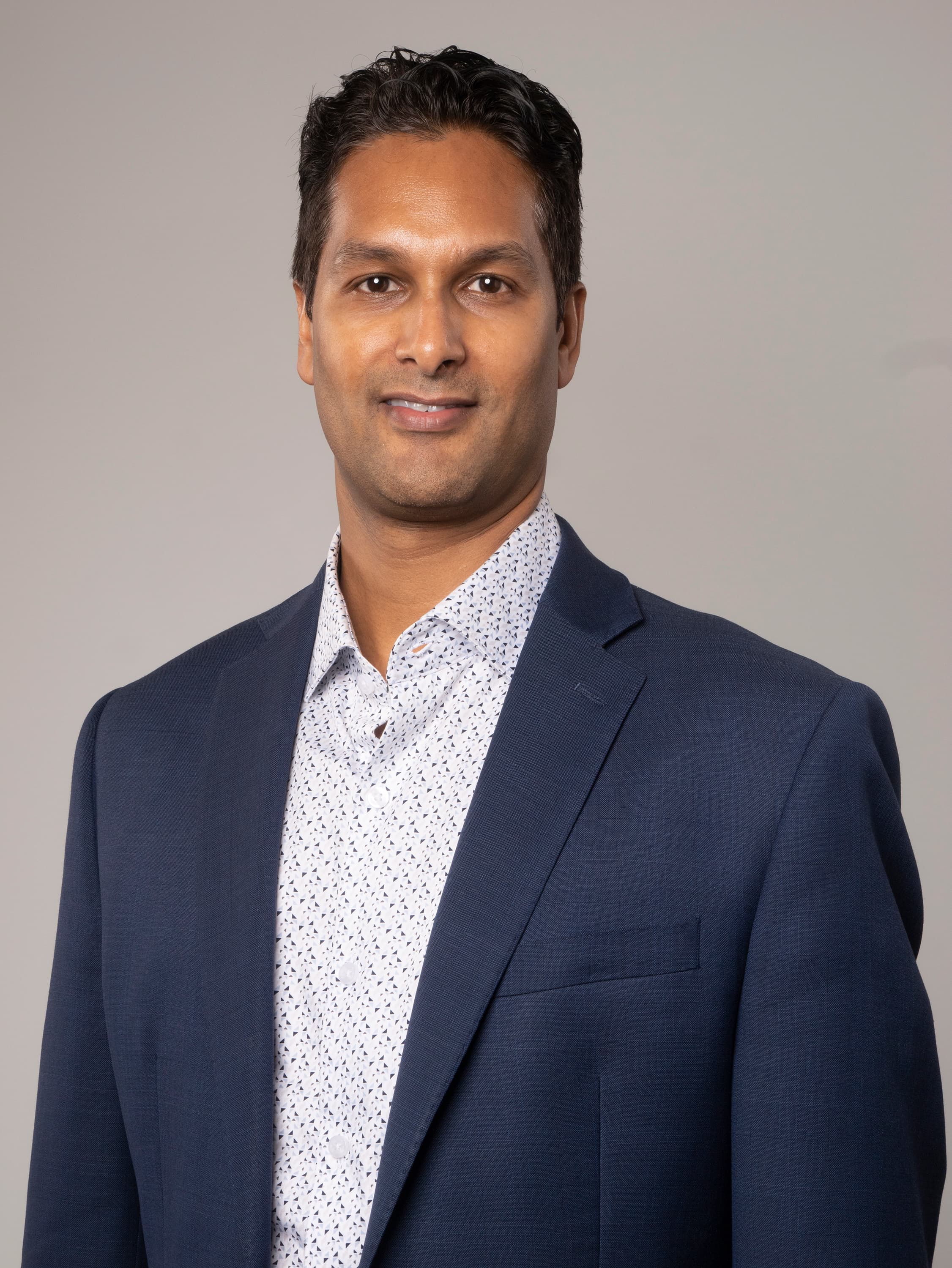 Julian Jugmohan
Vice President, Finance,
Customer Administration and IT
Julian Jugmohan was appointed Vice President, Finance for Ricoh Canada in April 2019.
As Ricoh's executive Finance leader, Julian oversees Financial Planning and Analysis, Sales Compensation; Corporate and Sales Tax; Treasury; Accounting; SOX; Policy Design, and Administration. His leadership in risk mitigation and partner management has provided opportunities to contribute to organizational revenue and profit.
Julian's entrepreneurial roots in Healthcare guided the creation of his own business and provided an invaluable understanding of how all aspects of a business operation.  Progressive Finance and Business partnership roles in various industries including Telecom and Hospitality led him to Ricoh in 2011. Julian is a designated CPA and holds a BBA from the Schulich School of Business.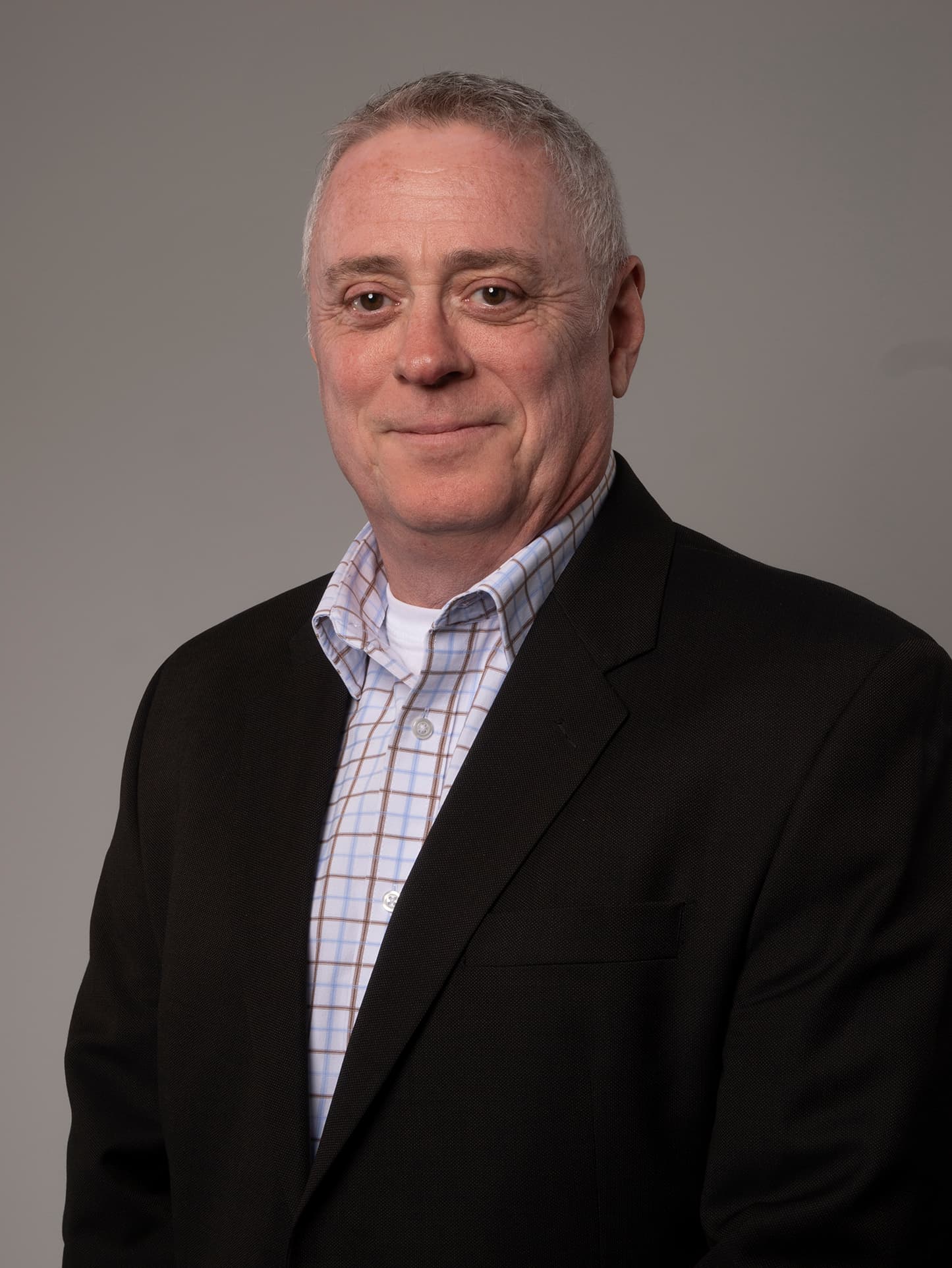 Bob McKenney
Vice President, Services Delivery
Ricoh Canada, Inc.
Bob McKenney was appointed Vice President, Services Delivery for Ricoh Canada Inc in May 2020.
Bob has been with Ricoh since 1993 and held various roles over the past 28 years, including Director of Service Atlantic, Director of Service Ontario, Director of Service Eastern Canada, and most recently, National Director, Field Service Management.
The Services Delivery team is responsible for a significant amount of the face-to-face interaction Ricoh has with its customers. Through our IT Services, Managed Services, Customer Care, Professional Services Delivery and Technician teams, the Service Delivery organization ensures an exceptional positive Customer experience with each contact.
Bob's strengths lie in his skills to move our business forward, creating new opportunities to improve the customer experience at every turn.  Well versed in change management, leveraging technology, and cross-functional integrations, and he has used these skills to evolve Ricoh's Services Delivery organization to One Team to support each and every Customer.
Bob is a designated CPA.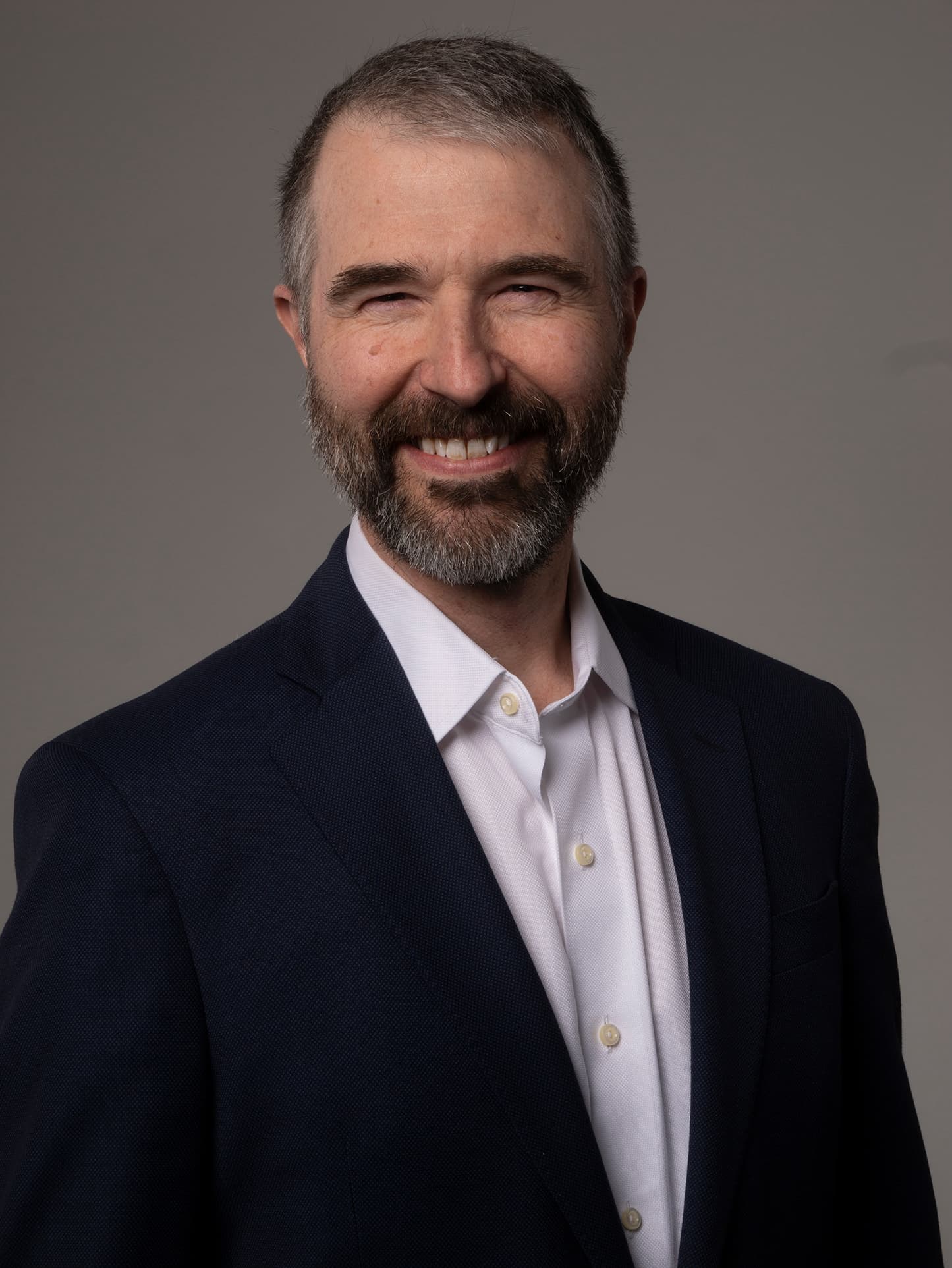 Marc Cotie
Vice President, Legal and General Counsel
Ricoh Canada Inc.
Marc Cotie was appointed Vice President, Legal and General Counsel for Ricoh Canada in December 2012.
In this role, Marc actively manages all legal services provided to Ricoh Canada and has overall responsibility for the company's legal department. Marc provides leadership in the management of Canadian customer contracts, as well as a wide variety of other commercial matters such as strategic relationships, matters of risk assessment, remedies, compliance, and regulatory matters.  Marc has also played a leadership role in the company's activities in connection with strategic acquisitions and reorganisations.
Marc has been with Ricoh Canada since 2010.
Previously Marc had gained over 10 years of experience in the legal field, starting with Baker & McKenzie's Toronto office, then at Sony of Canada Ltd.
Marc holds Common Law and Civil Law degrees, as well as an undergraduate degree, from McGill University and is a member of the Ontario Bar.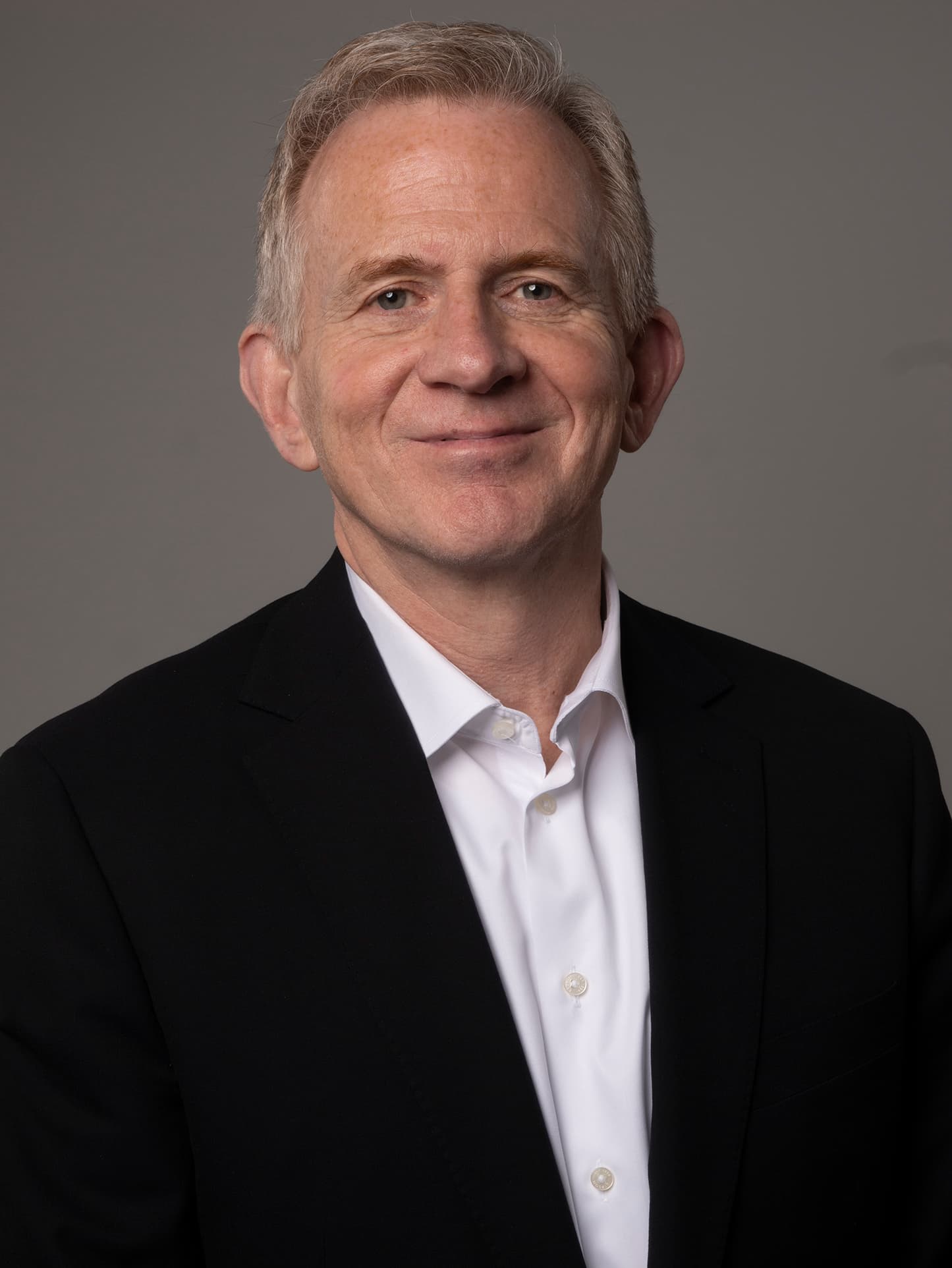 King Mahon
Vice President, Dealer Operations
Ricoh Canada Inc.

King Mahon was appointed Vice President, Dealer Operations for Ricoh Canada Inc in May 2020.
King is a strong sales executive with roots in the dealer community. He began his career in the industry as a sales representative then moved on to become part-owner of a Ricoh dealership that was eventually sold to Ricoh Canada. He then joined Ricoh to continue his Sales leadership career path holding numerous cross-functional roles along the way.
Strategic leadership and developing good relationships are key to King's success. He was involved in the initial stages of the industry's digital transformation in establishing partnerships with Digital Dealers and Value-Added Resellers.
As Ricoh's business evolved, King's leadership role evolved right along with it. Prior to becoming the Vice President, Dealer Operations, King was the Regional Vice President for South Western Ontario/ Manitoba, where he led a team of highly successful sales professionals. King is known for his ability to develop long-term relationships with customers and partners.
King is also committed to developing new sales reps and other employees to build a track record of professional success and growth within Ricoh.
King holds a bachelor's degree from the University of Western Ontario.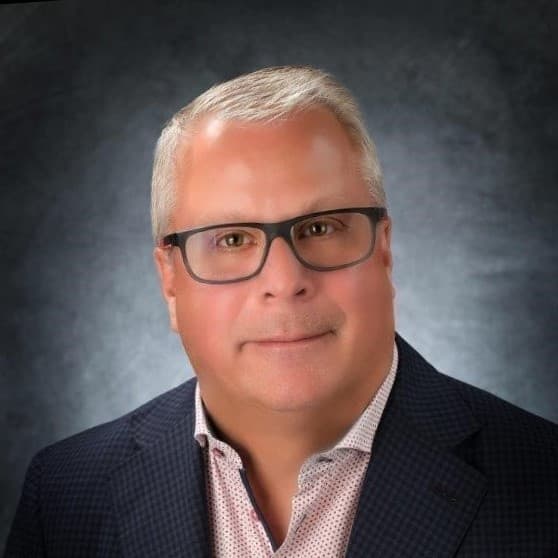 Bruce Pearce
National Vice President,
Sales Ricoh Canada
Bruce Pearce joined Ricoh Canada as the National Vice President of Sales in February 2023. He leads the national direct sales organization and is responsible for overall sales performance and designing and implementing strategic, customer-centric, and future-focused sales plans.
Bruce is a strategic, mission-driven executive and trusted business partner with extensive experience in Canadian and international business. He excels at identifying and accelerating strategic measures that strengthen the performance of an organization. Bruce is a thought leader who recognizes business opportunities that bring value and growth to all parties involved. His business acumen, consultative approach, and sound fiscal judgment have laid the foundation for success throughout his career.
A strategic and service-oriented leader, Bruce has an extensive Services background and the ability to lead business transformation through principles of accountability, organizational excellence, employee development, and strong partnerships. Prior to joining Ricoh, Bruce held executive roles in Sales, Managed Services, Operations, and Service Management experience with organizations such as Diebold Nixdorf, Incorporated, Hewlett Packard, and IBM Canada.
Bruce holds a Bachelor of Mathematics degree with a Minor in Business from the University of Waterloo.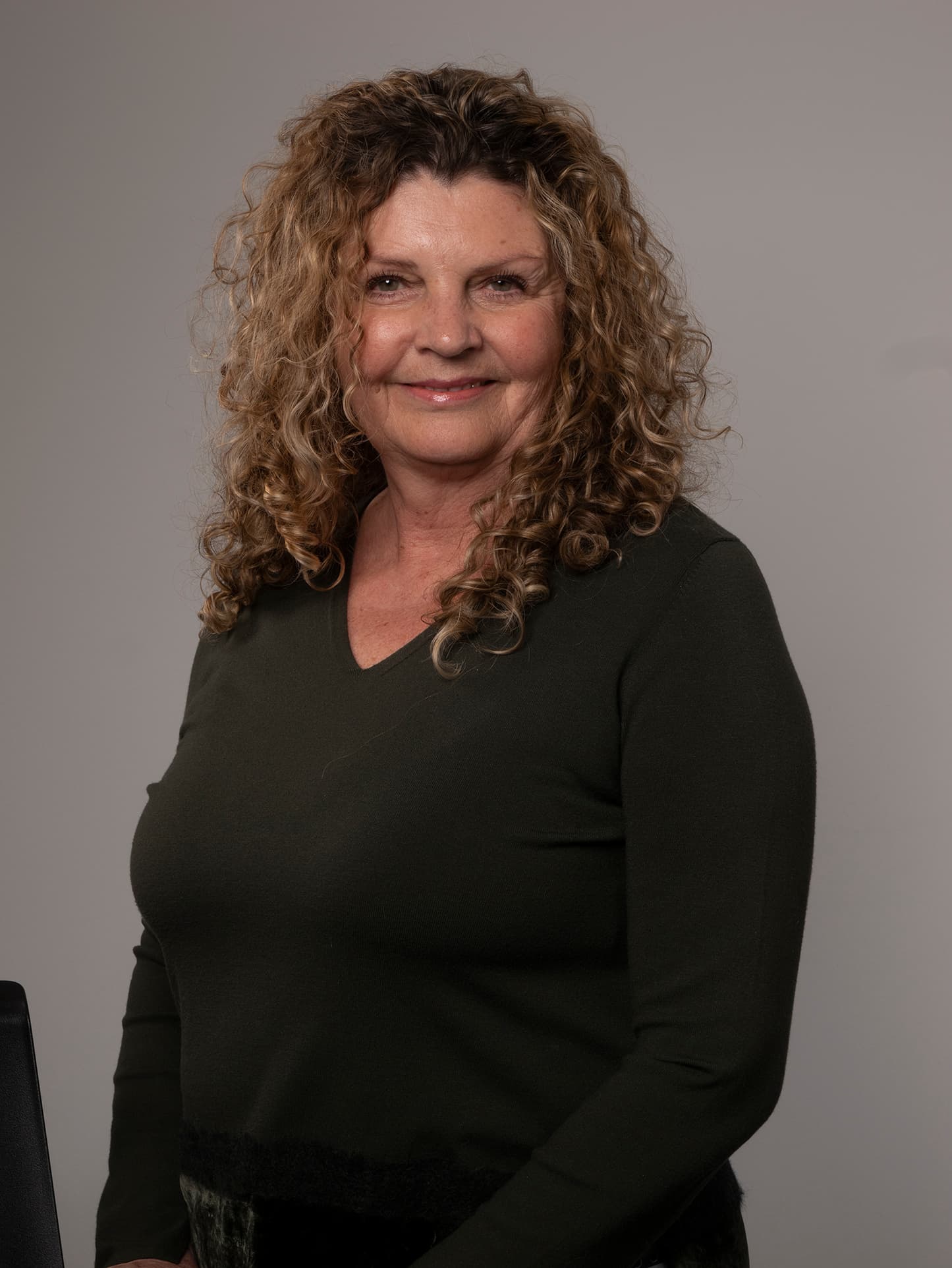 Janet Gillespie
Vice President, North America Marketing Operations
Ricoh North America
Janet Gillespie is Vice President of North America Marketing Operations at Ricoh North America. Leading teams across the U.S. and Canada, Gillespie is responsible for marketing and sales technology planning, and creating engaging new platforms for digital customer engagement, e-Commerce, and customer self-service.
In this role, Gillespie also serves as a member of Ricoh Canada's Executive Management Team, bringing more than 25 years of experience in both B2B and B2C marketing environments with expertise in brand management, marketing technology planning and delivery, and digital marketing.
Prior to joining Ricoh in October 2022, Gillespie served as Vice President, Marketing and Brand Management at Panasonic Canada Inc., where she successfully advanced a digital marketing model, driving engaging and powerful experiences that built and sustained customer relationships, including e-commerce channel management. Her career is dotted by advancement in several roles of increasing responsibility demonstrating a prowess for success, including: Marketing Manager, NEC Technologies; Director of Marketing and Sales, Palm Canada Inc.; and Vice President, Marketing and Business Development, XM Satellite Radio Canada.
Gillespie completed executive education and training in marketing and strategy at Queen's University Smith School of Business.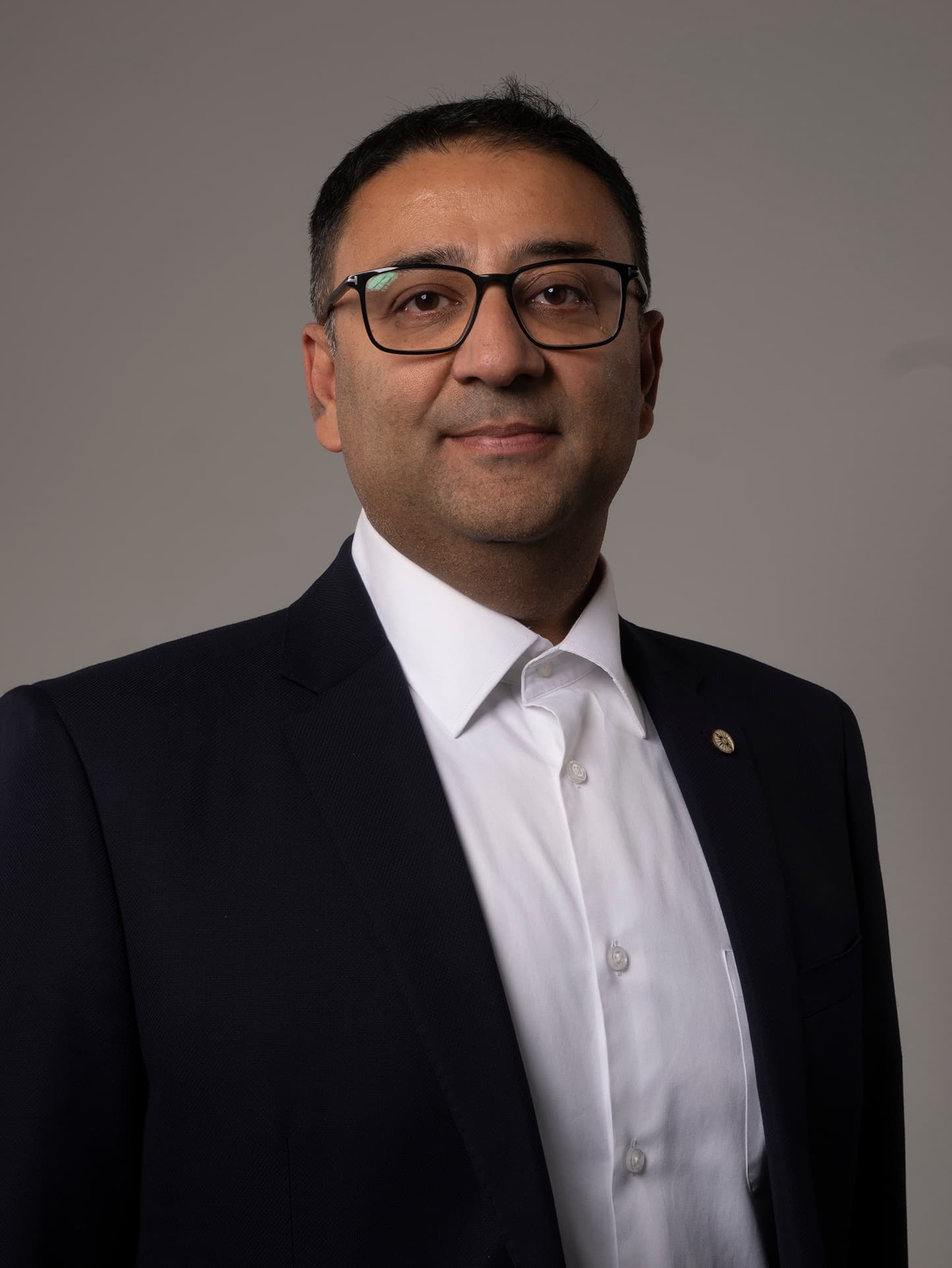 Kartik Rajan
Vice President, IT & Communication Services
Ricoh Canada, Inc.
Kartik Rajan was appointed Vice President, IT & Communication Services for Ricoh Canada Inc in September 2022.
Kartik leads a team of innovative and passionate IT, Service, and Sales professionals focused on ensuring the successful design, delivery, and support of critical IT and Communication Solutions for our Customers.
In his previous role as Senior Director, Services Delivery for Ricoh IT Services, Kartik created workflows, infrastructure, and role mandates to deliver sustainable operational best practices resulting in Customer success.
Kartik is focused on developing and delivering Ricoh's IT & Communication Services strategy in this highly competitive marketplace. His team is focused on comprehensive solutions and support for everything from technology consulting and assessments to IT security, procurement, support services, and leading-edge Communication Services.
Known to be dynamic and analytical, Kartik is a team-oriented professional with extensive experience providing strategic support and guidance in the IT space. Before joining Ricoh in 2021, Kartik held senior leadership roles in the Telecommunications and IT industries. His background is broad-based, with over 15 years of experience and expertise with digital platform operations, application support, and operations roles.
Kartik holds a bachelor's degree in Computer Science from the University of Western Ontario.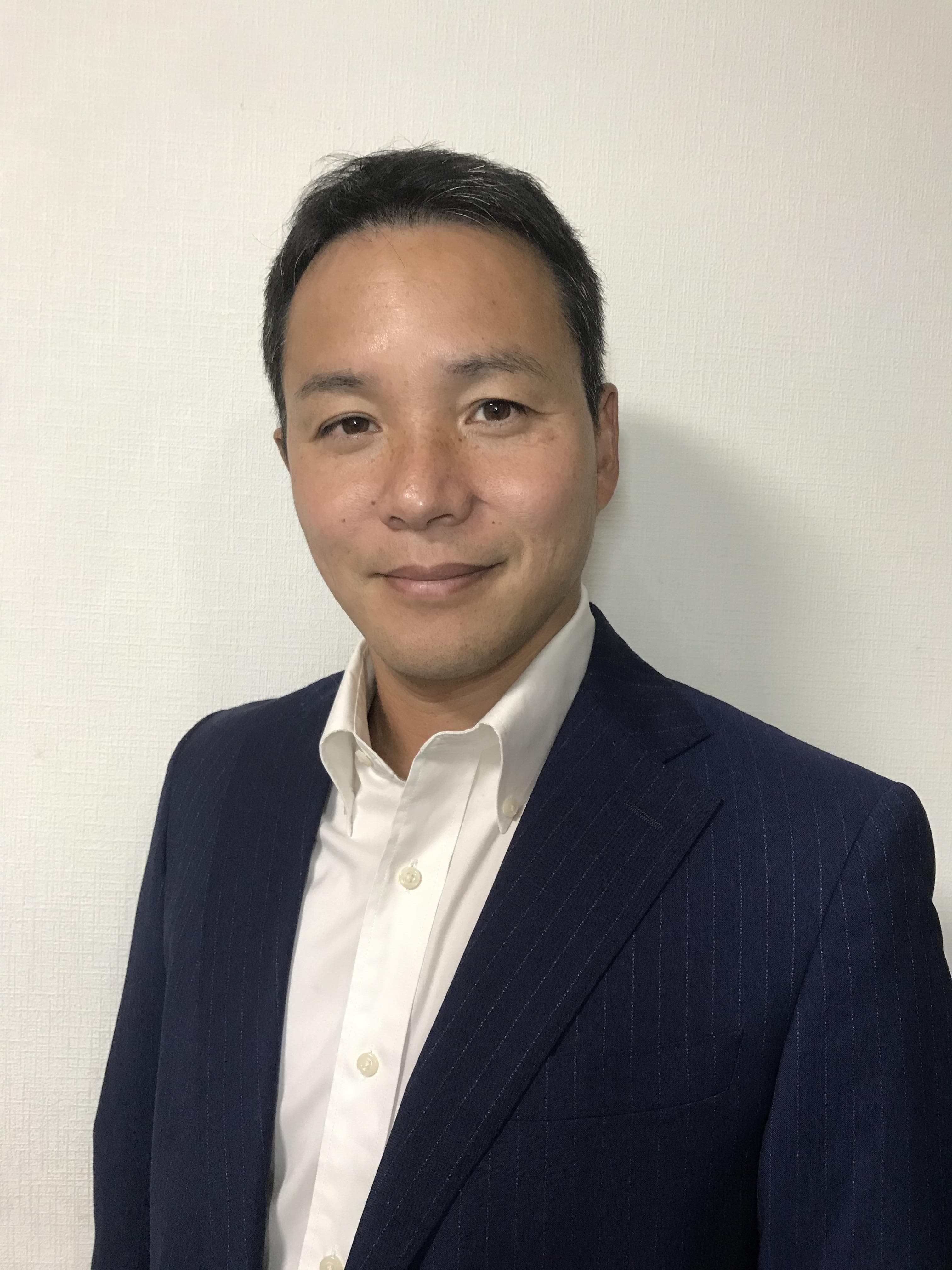 Taka Nakai
Vice President, Corporate Planning
Ricoh Canada
Taka Nakai was appointed Vice President, Corporate Planning for Ricoh Canada in December 2022.
In this executive role, Taka oversees the business development and operational initiatives for Ricoh Canada. He plays a key leadership role in driving the strategy and direction for all business lines.
With a focus on near and long-term strategic planning in the Canadian marketplace, Taka focuses heavily on setting strategies and direction for Ricoh Canada's entry into the strategic markets while maintaining strong influence over the entire Canadian market across all key account spaces.
Taka has over 20 years of experience with Ricoh. His expertise in transformational and strategic planning in the context of Ricoh's global transformation into a digital services company was honed while holding leadership roles with Ricoh Company Limited in Japan and Ricoh Europe, including four years specifically with Ricoh France. His global experience enables him to effectively facilitate collaboration between many operating groups within the Ricoh Group.
Taka holds a Bachelor of Business Administration from Kwansei Gakuin University in Japan.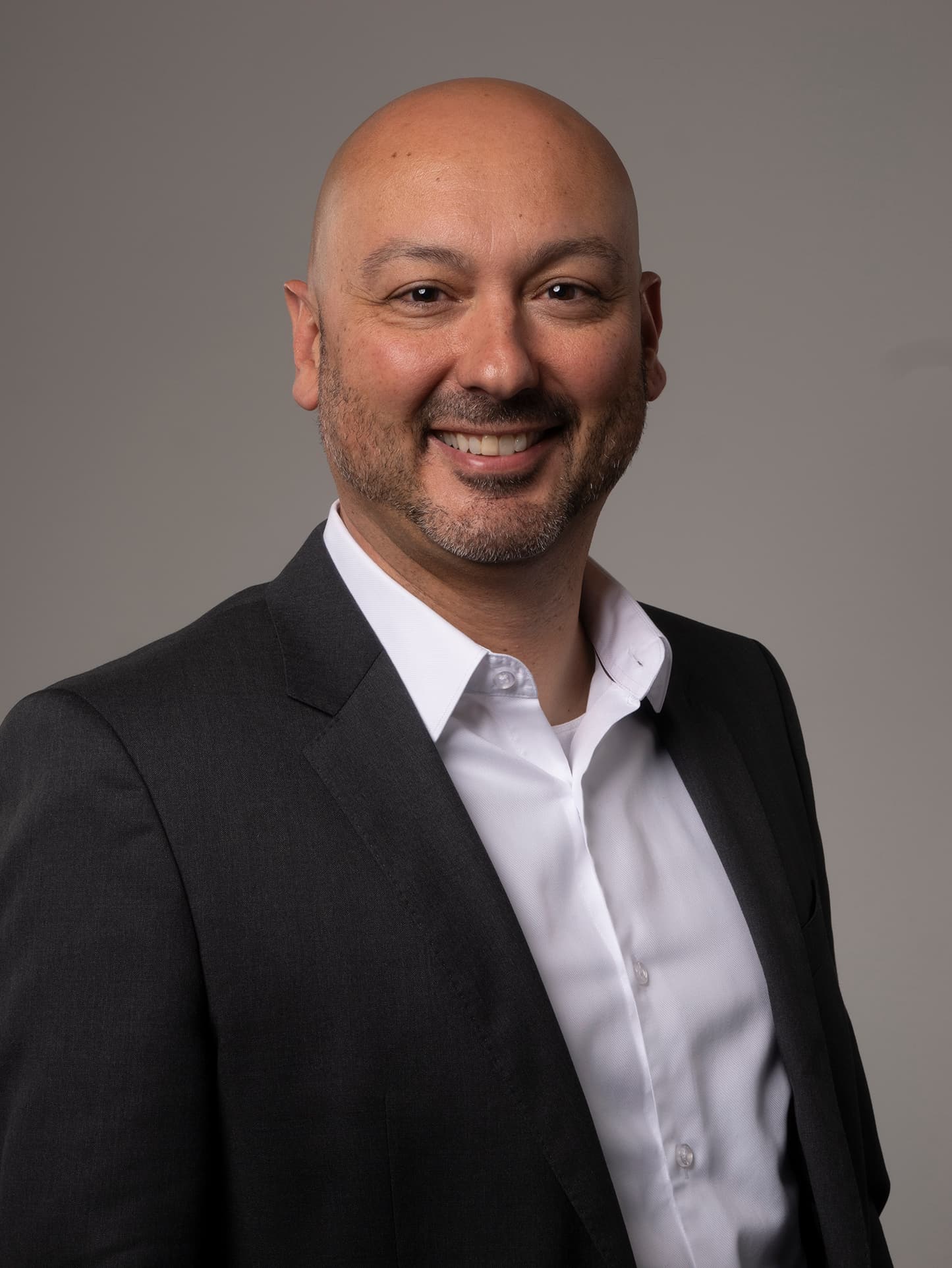 Peter Pontone
Vice President, Human Resources
Ricoh Canada Inc.
Peter Pontone was appointed to the role of Vice President, Human Resources for Ricoh Canada in January 2021.
Peter leads the Human Resources function for Ricoh Canada with a focus on progressive people strategies and organizational effectiveness initiatives. A member of the HR Leadership team since 2014, most recently as a Director, Human Resources, Peter has served as a strong business partner driving strategic business plans to ensure the success of the organization.
With his experience in labour and employee relations, merger and acquisitions, learning and development, talent acquisition, and pension and benefits, Peter brings a wealth of Senior Human Resources experience from both Canada and the U.S.
With the understanding that engaged employees create a better customer experience, a key focus for Peter in his role is to create a positive employee experience. Through effective communication and feedback, best practices, and progressive processes, the Human Resource practice at Ricoh supports both employees and leaders to thrive and succeed.to thrive and succeed.
Peter has a business degree from the University of Phoenix and holds a Certified Human Resources Leader (CHRL) and a Senior Certified Professional (SHRM-SCP) designation.